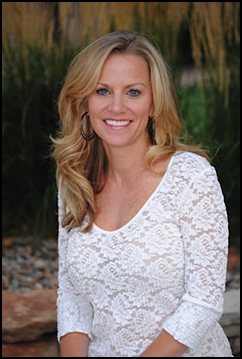 I received my Master of Arts degree in Counseling Psychology from the University of Denver. I am a registered psychotherapist in the state of Colorado. In addition to my work in private practice, I facilitate seminars and groups in Denver, Centennial, and Littleton designed to help individuals find motivation to set and execute personal wellness goals. I also continue professional training, education and consultation in the techniques and modalities that I incorporate in my practice.
Throughout my career in psychotherapy, I have discovered that working through emotional and psychological issues with my clients requires active involvement in every aspect. Patience and empathy help me understand and support clients' efforts to work towards living healthy and fulfilling lives. The transformation of healing following traumatic event(s) is far reaching and empowering. EMDR therapy is the most widely researched and utilized therapy for the treatment of trauma. When applicable, this method of treatment has amazing results  and I feel honored to be able to facillitate the process with my clients. I view every person that attends my sessions as a unique culmination of life experiences, and I am continually committed to helping them find the untapped potential that exists within.
My extensive experience allows me to assist a wide variety of individuals, and I recognize that my professional development must draw from a range of resources and careful research. Advances are constantly made in traditional and alternative treatments. Thus, I feel it is my duty to attend conferences and read current professional journals pertaining to neuroscience, psychology, meditation and areas involving mental health topics and practices. . Every session with my clients is an opportunity for growth, and I believe that professional growth is just as important as the people I work with.