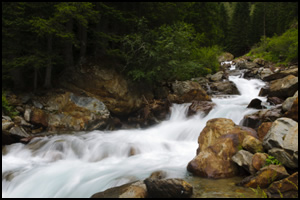 Grounded in theoretical framework, my clients and I work together to explore and identify their individual needs and desires in order to create a plan for implementing positive change. The counseling techniques and methods chosen are designed to empower my clients to reach personal goals with the end result being more contentment, self acceptance, life direction and fulfillment.
I respect my clients unique personal strengths, needs and experiences. They are the experts and authors of their own lives. I listen with the intention of helping them develop goals that are in line with their personal values. The choices are theirs; I act as a facilitator to help them make decisions that are personally appropriate and in sync with their objectives.
My experience and education qualify me to treat a wide variety of needs that my clients may have. I am passionate about helping them discover what they are seeking. I work with clients of varying backgrounds and life challenges for treatment. I specialize in treating adults who struggle with their personal diet, health, and wellness. In addition, I am experienced in and treat many mental health conditions including:
Health and Wellness Counseling
Trauma and PTSD (Post-Traumatic Stress Disorder) - EMDR Therapy
Domestic Violence & other forms of Abuse
Depression & Mood Disorders
Anxiety
Addictions
Anger / Control Issues
Self-esteem & Assertiveness Coaching
I use various techniques to lead my clients towards greater clarity and self-awareness in life. I have received training in Cognitive-Behavioral Therapy (CBT) and Eye Movement Desensitization and Reprocessing (EMDR) for trauma therapy. My clinical interests also include utilizing meditation and relaxation techniques for dealing with anxiety disorders as well as mindfulness-based therapeutic applications to heighten emotional awareness.
The connection between body and mind is the foundation for developing emotional clarity and focus. I use my experience and reference network to give my clients the resources they need to build stronger interpersonal relationships, identify and work towards mental health goals, enhance character strengths, and resolve life issues stemming from traumatic events.
Please contact me to schedule a free consultation so that we may discuss your distinctive circumstances and begin developing a goal-oriented strategy together.